Please confirm that you will meet the conditions for YSEP Admission.
At the time of participation, be enrolled at a Tokyo Tech partner university(*1) and
a) have completed at least two and a half years of study in a four-year bachelor's degree program,
b) have completed at least two years of a three-year bachelor's degree program, or
c) be in a master's degree program
(*1) YSEP participants must have student status at their home university during their period of study at Tokyo Tech.
Please consult with your academic advisor at your home university about the application for YSEP.
Please contact the Student Exchange Office at your home university and obtain the necessary official approval. Without the approval from your home university, you cannot start the online application process.
Note: So that we can recognize your application as coming from one of our partner universities, we must receive notification from your home university's student exchange office confirming its approval of your application.We will ask each partner university to send us a prioritized applicant list, including the name, gender, year of study, e-mail address and intended period of participation (indicate YSEP Autumn or Spring)of each individual student nominee.
Email: application2ysep(at)jim.titech.ac.jp
By email, we will send each applicant a unique ID and password to access the YSEP online application system.
Please identify three potential Academic Supervisors at Tokyo Tech under whom you would like to conduct your research, by utilizing the following faculty search system.
Please be sure to select potential Academic Supervisors at Tokyo Tech whose title is "Professor", "Associate Professor" or "Lecturer". Other academic staff members are not eligible to become YSEP Academic Supervisors.
(Tokyo Tech STAR Search) [Find Researchers]
Detailed information about each course conducted by Tokyo Tech academic staff can be found through Tokyo Tech Open Course Ware (Tokyo Tech OCW).
NOTE:
*Applicants applying for YSEP need not contact any professors directly at the time of application. Arrangements regarding Academic Supervisors will be made by Tokyo Tech after the examination and selection of YSEP participants.
Please prepare the following documents before starting your online application.
Required documents for YSEP application:
① Research Plan under each Academic Supervisor (Submit a total of 3 research plans.)
Your application must identify three potential Academic Supervisors. Please submit research plans outlining research you would conduct under the guidance of each of those potential Academic Supervisors, should you be accepted to one of their laboratories.
This is necessary to evaluate the feasibility of your proposed plans. *Each research plan should be approximately 200 words in length.
② Statement of Intent (separate from the Research Plans above)
*Include the following, as specifically and concisely as possible:
What you have studied at your home university ?
Why do you wish to study in Japan and/or at Tokyo Tech?
* The statement should be approximately 200 words in length.
③ Official Transcript of your academic record in English (PDF) * Please include an English-language version of the guidelines of your university's grading system.
* Please submit a transcript of your academic record, in English, including at least the last academic year.
④ Recommendation Letter from your academic advisor at your home university (free format) (PDF)
* Your academic advisor must be an Associate Professor, or of equivalent or higher rank. * Unfortunately, we cannot regard language teachers as academic advisors.
⑤ Verification of Student Status at your home university (PDF)
* Please provide official verification of your student status at your home university.
⑥ Application for Tokyo Tech Student ID Card (WORD)
[FORM]
⑦ Application of Certificate of Eligibility (Excel)
[FORM]
[SAMPLE]
⑧ Copy of Passport (PDF)
* This must include the page(s) that verifies your name and nationality and includes your photo.
* If you do not have a passport at the time of application, please obtain one and, if accepted to YSEP, submit the copy of the page(s) mentioned above upon receipt of the admissions decision from Tokyo Tech.
⑨Official Test Scores from TOEFL (iBT, PBT), TOEIC, IELTS (PDF)
If you have scores from another official test which certifies your English proficiency, please provide those scores and the conversion tables between the score of that test and TOEFL, TOEIC, IELTS.
* Native speakers of English are exempt from this requirement.
 ⑩ Photograph (JPEG) * 4.0×3.0 cm, taken within the past six months.
* The file must be less than 2MB, 350 (height) X 290 (width) pixels, JPEG format with a resolution of more than 300 dpi. * The photo should be in color with no background and must provide a clear, frontal view of your entire face.
 ⑪ Porfolio of your previous work (free format)
* Required only of architecture majors.
【Scholarship】
YSEP participants are eligible to apply for a scholarship from the Japan Student Services Organization (JASSO). For further information, please refer to the PDF [here].
On the YSEP application form, please indicate if you will apply for the JASSO Scholarship.If you are selected for participation in YSEP, Tokyo Tech will apply for a JASSO Scholarship on your behalf.
Note: Unlike JASSO, some scholarship foundations do not allow their recipients to receive a stipend from another scholarship foundation. Please confirm that receipt of a JASSO scholarship WILL NOT jeopardize funding if you already receive a scholarship from another scholarship foundation.
【Accommodation】
YSEP students take priority when Tokyo Tech dormitory rooms are allocated. However, we cannot guarantee each student a room, since the number of rooms is limited.
On the YSEP application form, please indicate your plans regarding accommodation.
Examples of Available dormitories (off campus)
Shofu Dormitory (about 15 minutes' walk from Aobadai station in Kanagawa Prefecture)
Umegaoka Dormitory (about 20 minutes' walk from Fujigaoka station in Kanagawa Prefecture)
Komaba International Dormitory (about 3 minutes' walk from Komaba-Todaimae station in Tokyo)
Minamishinagawa House (for male students, about 10 minutes' walk from Ooimachi station in Tokyo)
Senzokuike House (for female students, about 15 minutes' walk from Ookayama campus in Tokyo
*YSEP students might be assigned twin or triple rooms with other YSEP students.
Dormitory Fees: 20,900 JPY ~62,500 JPY per month (including Water, Gas, Electricity Fees)
There is an entrance fee depending on the dormitory.
Start your online application at the following linkand submit/upload the required application materials by the application deadline indicated below.Application Deadline:
Fall Semester:
11:59pm (JST) of the last day of the month of February.
Spring Semester:
11:59pm (JST), August 20 of the year before you intend to enroll.
[Start Online Application] (Tokyo Institute of Technology Online Application System)
The application decision will be reported to you through your home university
– By the end of April (for YSEP Fall Semester).
– By the end of October (for YSEP Spring Semester).
NOTE: Due to various circumstances, including the limited number of dormitory rooms, Tokyo Tech may not be able to accept all candidates. Should you be accepted to the program, and if it is not possible for any of the three Academic Supervisors you indicated to advise you, you may be assigned to another laboratory that specializes in a field related to one of the laboratories you indicated. Please further note that even after receiving your initial YSEP acceptance letter, there is still a possibility that you will not be able to participate if a suitable professor at Tokyo Tech cannot be found to supervise your research.
Application for a Student Visa
After the selection of YSEP participants, Tokyo Tech will submit an Application for a Certificate of Eligibility to the Immigration Office on your behalf. It will take 4 to 8 weeks for the certificate to be issued. After it is issued, Tokyo Tech will send it to you. With this certificate and your passport, you will be able to apply for your student visa at the Japanese Embassy or Japanese Consulate General in your country.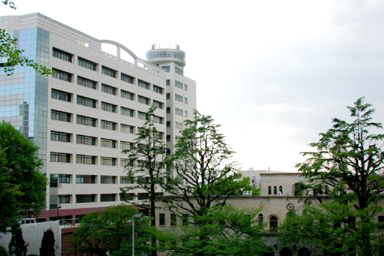 List of Universities concluding Student Exchange Agreement
List of universities which have concluded a student exchange agreement (which includes mutual tuition waiver provision) with Tokyo Tech.
Only universities with

mark are available for YSEP.


exchange of students under tuition waiver